ROSA ALBA
This type of material has a distinctive appearance. The Italian material comes from Tuscany. It has a red background tending delicately towards rose, with white veins that recall a sunrise ("alba" means "dawn" in Italian). It is a refined stone, steeped in romance and poetry. In the past, in Renaissance times, it was used for the columns of four-poster beds and for the solid marble basins of court grandees' dressing-rooms.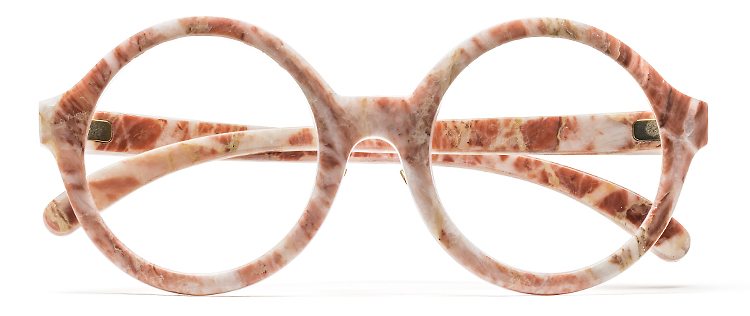 NERO PORTORO
Quarried in Italy, Nero Portoro marble is naturally elegant. The colour is deep black and bright with golden veins. In ancient times small blocks in the area of Portovenere, Italy were extracted. In Roman times, an extensive use of this marble was made in imperial villas and probably it was also used in the construction of the temple dedicated to Venus on the end of the Gulf of La Spezia. During the Renaissance there was a return to the use of marbles after the rediscovery of the classical taste.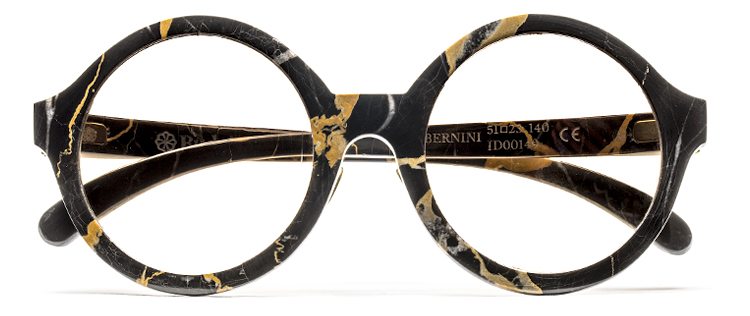 AMAZONITE
It ranges from bright green to paler shades of turquoise with white, gold or grey featherlike portions. Amazonite is translucent or opaque.  Its name derives from the Amazon River in Brazil. This rare and extremely precious stone is also extracted from an  amazing Amazonite cave situated in Patagonia. As a powerful talisman of healing and prosperity, this stone has been used in jewelry since ancient times.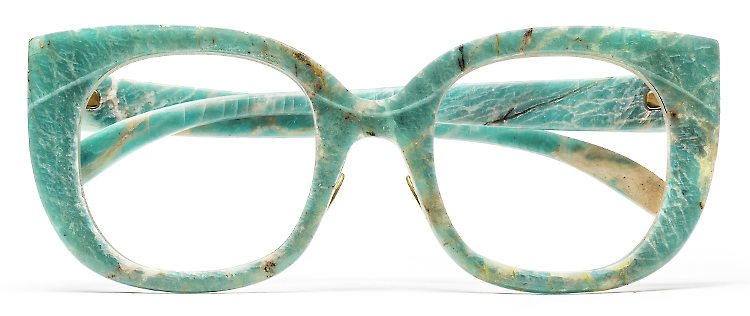 BLACKWOOD
Blackwood is a black stone extracted in Asia. This material presents a black  background with a  geometric striped pattern  varying from pale to dark grey . It is  used  in contemporary architecture due to its  interesting appeal.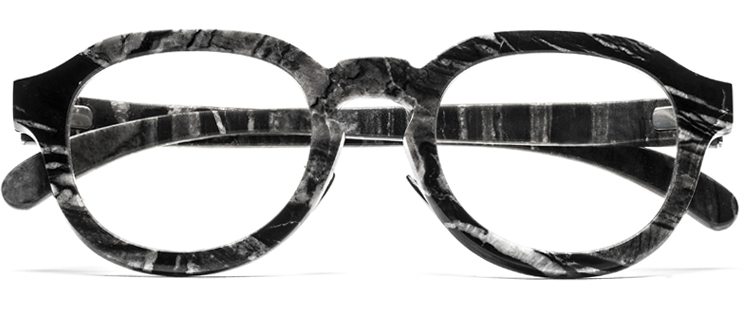 BLUE JEANS
It is obtained from only one quarry in the world, in Turkey, now almost worked out. The part of the mountain still left today yields a material with a strong predominance of a sandy colour with white and cognac vein patterning. The isolated, increasingly rare oases of cloudy crystalline bright blue vary in shade from light blue to deep indigo, forming a watercolour picture in stunning hues.
The marble takes it name from its bright blue parts' strong resemblance to Stonewashed Denim fabric, with brush-strokes of bright blue fading into pastel blue streaks, as if the stone's colour had been washed away by water. Due to the rarity of the blue parts of this material, and to conserve its precious status, this model will be produced in a limited edition of just 15 pieces.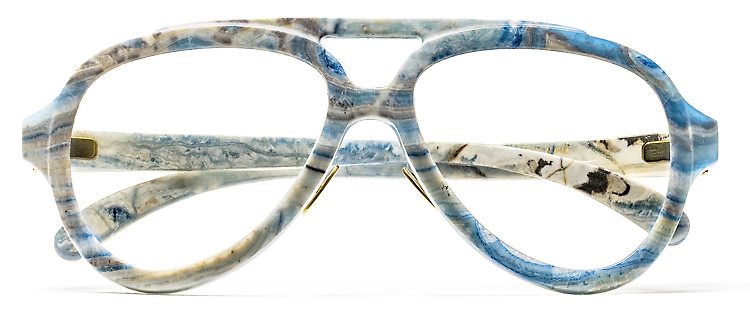 GRAND ANTIQUE
Of Belgian origin, this prestigious marble is black and white, its strong colours creating a sharp contrast found in no other marble in the normal shades. It is a tectonic Breccia, dating from the end of the Cretaceous 65 million years ago. The quarry was first worked in the Roman and then later in the Byzantine ages. Highly decorative, this marble has always been mainly used for columns, inlays, fireplaces and vases, tables, wall coverings and other architectural decorative features.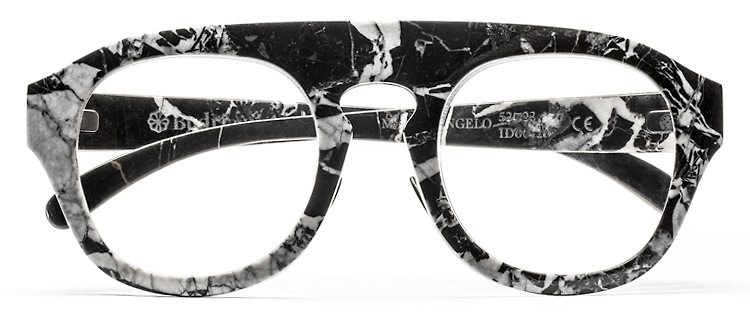 SARRANCOLIN VERSAILLES
Serracolene Versailles, a luxury marble quarried near the towns of Serrancolin, Ilhet and Beyrede-Jumet, high in the Pyrenees. This magnificent, elegant, prestigious stone has a cream-light brown-grey background colour and dramatic brick red, ochre yellow and olive green veins. The dappling of the bright colours across the plain background resembles the effects seen in French Impressionist paintings. At the time of the Roman Empire, this stone was quarried for the production of massive columns. Between April 1686 and September 1689, four gigantic blocks of Serrancolin were delivered to Paris for use in the construction of Louis XIV's royal palace at Versailles. From then onward, King Louis XIV awarded the quarries the title of "carrières royales" (royal quarries) and the marble became known as Serrancolin Versailles. In 1887 Serrancolin Versailles was used to make thirty monolithic columns for the Palais Garnier (Paris Opera House) and to decorate sumptuous rooms in the Château d'Écouen. 

LAPIS LAZULI
It is one of the precious stones with the longest history as a highly prized material. Its history dates back to the V millennium and it was widely used for the creation of the exquisite jewellery found in the tombs of the Pharaohs in Egypt. It is obtained from deposits mainly in Afghanistan, China and Chile. It is also found is some effusions from volcanos in Italy's Campania and Latium regions.
It is normally bright blue in colour, although types close to sky blue have also been found, and is from this that its name derives, from the ancient Persian word for "blue". Lapis Lazuli consists of a high concentration of lazurite combined with secondary minerals such as calcite and inclusions of pyrites, which give the impression of a starry sky. Lapis Lazuli was and continues to be used in jewellery, in inlays and in sculpture.

NERO MONTMARTRE
This precious black  marble  is extracted in China.
This extremely elegant, glossy material has a deep black background with a network of white and coral-red veins.
This stone was used for the construction of four massive columns in the Basilica of Sacre Coeur at Montmartre, on the hill above Paris, from which it takes its name. The quarry is now nearing exhaustion, making this material particularly sought-after.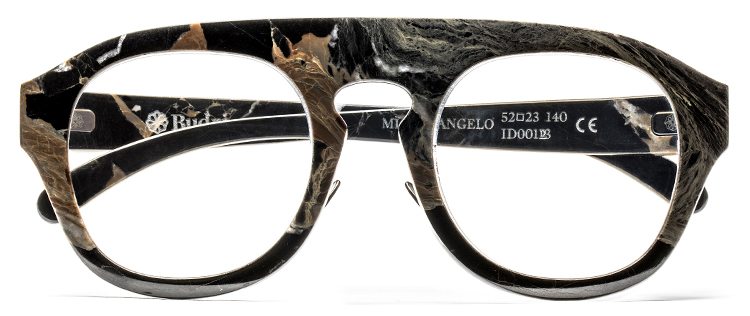 FOREST GREEN
Rain Forest Green   recalls the typical luxuriant, bright green colours of tropical forests. The material, obtained from the Udaipur quarry in India, features a range of stunning greens running from olive and forest green through to acid green, with pronounced brown veins covering the surface like tree roots or fossilised branches. Tactile and thrilling to the touch, this stone brings its wearer into contact with untamed nature. Nowadays this beautiful, elegant material is also widely used in contemporary architecture.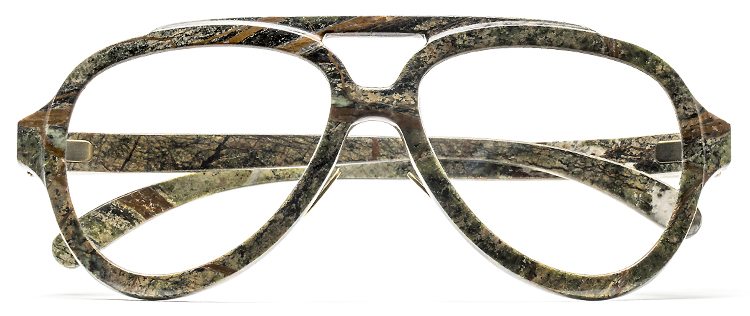 ROSSO LEVANTO
It is a precious Italian variety of wine red marble quarried in the municipality of Levanto, after which it is named, and in nearby locations along the coast around La Spezia. This marble has been quarried since very ancient times; it was already one of the most important coloured marbles in use in Roman times and used in all historical periods.  Nowadays, Rosso Levanto marble is used for luxury indoor and outdoor floors, floor and wall coverings.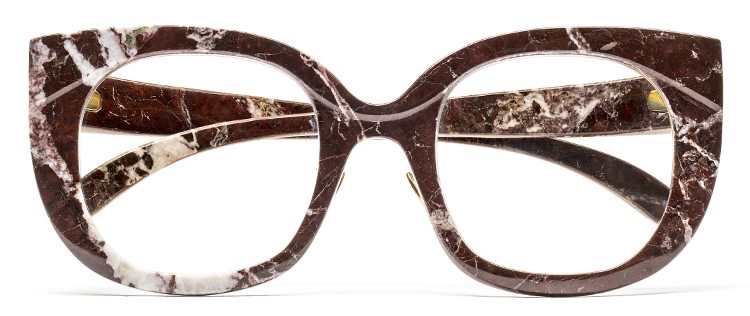 VERDE ALPI
It is the most famous northern Italian marble, quarried at Gressoney, in Val d'Aosta. Conveying an impression of elegance and strength, it has a dark green background with white and pale green veins. With its stunning beauty, Verde Alpi was used in the past, and is naturally still a favourite choice today, for luxurious floor coverings and columns in historic and prestigious buildings.